Today is my mom and dad's anniversary. I do not get many chances to publicly honor and thank them for the huge impact they have made on my life. So today is the day.
There are many things that I appreciate and love about my parents, but the biggest thing I am
thankful for is their love for God. They both love the Lord and want to serve Him with their lives. When I was 8 God called my dad into the ministry. We headed to Des Moines, Iowa to follow that calling as he enrolled in Bible College. Since that time they both have served where ever God has led them. I am thankful that they are sensitive to God's calling on their lives.
I appreciate my parents for raising my brother, sister, and I in a stress free environment. There is no such thing as a perfect family, but they made great effort to make the home a safe haven for our family. We enjoyed our home life and loved being together as a family, and for that I am thankful.
I am thankful that both my mom and dad are adventurous and have instilled adventure into each of their children. That adventure might come from how many times we moved growing up (8 times). We had to learn to be flexible, meet new people, and adjust to new circumstances but I wouldn't take it back for anything.
Like I said, my parents love all things adventure. Can you tell? My mom is a little more cautious than my dad...I guess one has to be elected for that role. My parents love the outdoors. We grew up traveling and camping. Before I graduated college we had traveled to 43 of the states as a family. So many memories were created through these trips.
For the last year and a half, we have had the privilege of having them live in the same town with us. It has been a great blessing to us. We don't see them very often, but it is nice to know that family is right around the corner. I know that everyone doesn't have that same privilege so I don't want to take it for granted.
My mom is our prayer partner. Even though we do not get to see her that often we know that she is behind the scene praying for us. She is such a great supporter and encouragement. She is beautiful both inside and out!
My dad is also an encourager and giver. The only thing I don't like that he has given me is a love for food, but I am working through that. He has a love for people and instilled in my life a heart for missions by leading many missions trips as I was growing up. Dad has a heart for teaching. Some of my favorite memories were family nights on mom and dad's bed reading through books together.
This doesn't even start to describe the many things I am thankful for, but it is a small highlight.
I love my parents and am so thankful for them!!
Happy Anniversary Mom and Dad!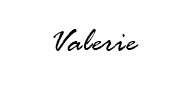 P.S. - Dad please forgive me for getting these pictures off your Facebook page. I couldn't find any good pictures.