Happy Thanksgiving! There are so many things that I am thankful for everyday, but I am going to highlight a few things today since it is Thanksgiving.
1. My awesome God. He is such a vital part of my life and without Him I would be lost (in more ways than one). We have been on a grand journey the last few months and I have grown more in love with my Savior over the last year than ever before. I am so thankful that He is not just my Redeemer, which He is, but He is also my companion and friend.
2. My husband. I have grown so much because of the influence of Mark and without Him I don't know where I would be today. He has such a passion for the Lord and wants to please Him with his life. He is such a great role model to the kids and I am so thankful for his devotion to the Lord, his family, and the ministry God has called us to.
3. Family - I am so thankful to be a mom to some really stubborn, silly, goofy, hard headed, and rotten children. They are such a joy to my life and I have grown so much by learning to be a mom. One of the hardest things that I am still learning is that my children will learn about God n what I teach them and what I live out in front of them. I am not a good example of Christ so many times. More than anything in life I want them to see their parents as God lovers. I am also thankful for my parents who have taught me to love the Lord. I am thankful for my in laws and their love and devotion to us and their grand kids. To
all
of my family - I love you and am thankful for you!
4. I am so thankful for our ladies Bible study group at church. We have grown so much together in the last few months. The Lord has placed such a wonderful group of women together to encourage each other along in the faith. I love you all and am thankful for you. And I can't forget my accountability partner who has been such a faithful friend helping me through a journey of surrender which I will share sometime soon. Thank you Lisa for being such an awesome encouragement.
5. Our new church. We are blessed beyond measure to be apart of such a wonderful ministry. God is working in such a wonderful and mighty way! He has given us people to encourage us within the ministry that have blessed our hearts in the deepest way! I pray that the Lord will do the impossible through our church and in our town if we rely fully on Him and give Him all the praise and honor due His holy Name. We do miss everyone at Shenandoah and love you greatly! You were such a big part of our lives and will forever be in our hearts.
I could go on all night, but it is getting late so I will end with just five. I hope that today you will reflect on all the many blessings God has given you. Give thanks in everything...not just today but always!
Love,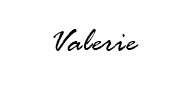 P.S. - This past April I decided to try out Wordpress for my blog. It was okay for a while, but I soon realized that Wordpress is not as wonderful as blogspot. Blogspot has done some changing while I was gone and I am very happy with they layout and ease of changing anything that needs to be changed. I love change so now I can change things a lot easier than before.
After a long process of moving the domain I am all set to go back in Blogspot world.